The Bombardier Global 7500
The longest range and largest business aircraft on the markeT
Experience the tailored luxury of the Global 7500 with a customizable cabin and revolutionary deep recline of the Nuage seat, the first new seat architecture in business aviation in 30 years.
The only business jet with four living spaces and a dedicated crew rest area.
The Global 7500 is the only business jet with four living spaces and a dedicated crew rest area. With the different cabin configurations, you can enjoy the unparalleled quality, space, comfort and interior design flexibility to ensure you have a relaxing journey.
Precision-engineered cutting-edge wing
With outstanding wing loading, this enables the Global 7500 aircraft to deliver the industry's smoothest flight for a ride quality that is simply unmatched in business aviation.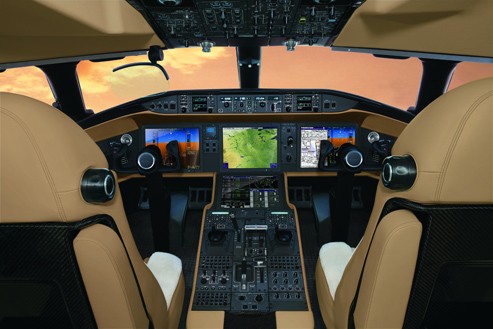 Next generation technology
The Global 7500 has a flight deck with Vision and next generation fly-by-wire technology. The Bombardier Vision flight deck systems have cutting-edge avionics working with exceptional ergonomics and aesthetics for unrivalled comfort and control to ensure the most complete flight envelope protection.
ZenithJet Delivers the First Global 7500
ZenithJet is the leading completions oversight provider for Bombardier Global aircraft, including the new Global 7500 business jet
With the state-of-the-art design elements on the aircraft, such as marble floors and real wood varnished by hand, these significantly improve the cabin experience by giving it that "home in the sky" feel. Located 2 kilometers from the completions facility, we are able to access your aircraft without delay. We have the strength of personal relationships with the manufacturer that create savings for your pocket. It is precisely here where ZenithJet is able to draw on our experience of delivering and operating all types of Bombardier Globals, from early model Global Expresses to the brand new Global family. Thanks to our GAINS program, the ZenithJet team are also the industry's foremost experts in Global aircraft acquisitions. With the first delivery now complete, we can appreciate that we had the privilege of experiencing this innovative aircraft before virtually anyone outside Bombardier.